A Novice Guide for Nintendo Switch OLED
Dec 14,2021 | nyxigaming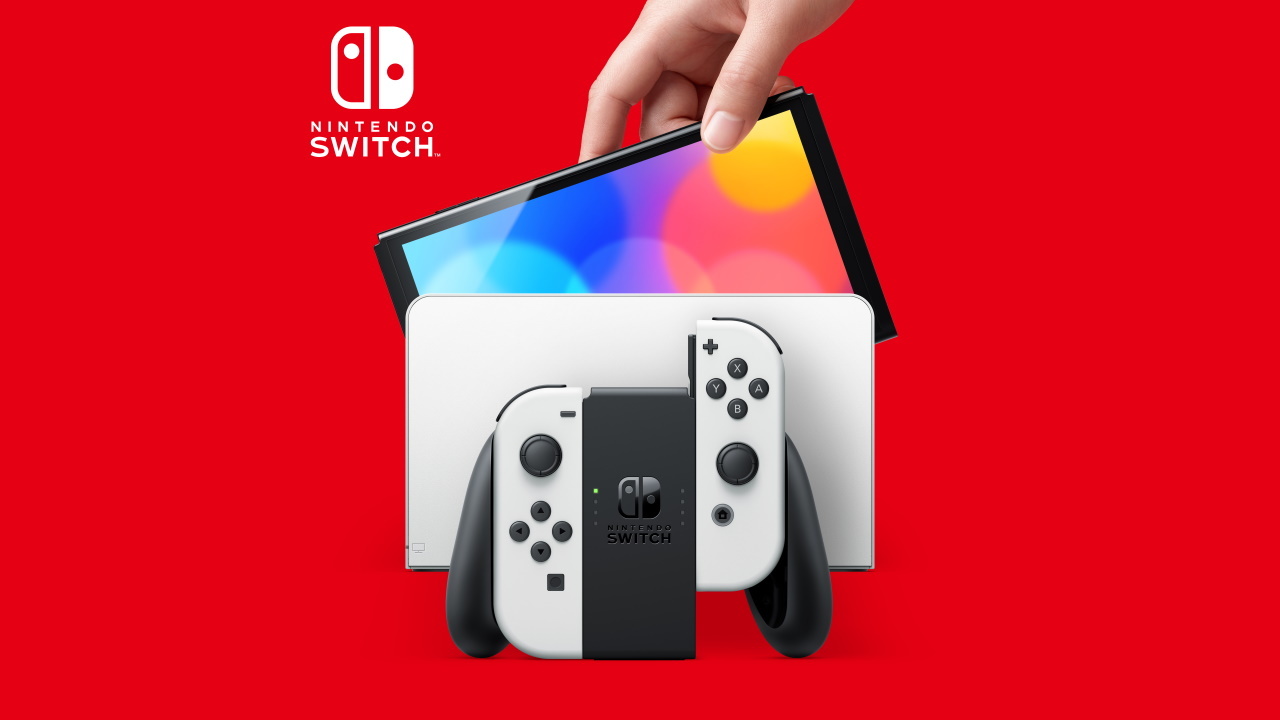 Introduction:
Have you ever heard about the Nintendo Switch? Well, if not, then this article is for you. It can be considered one of the best gaming hybrids, more like a tablet. It is just a masterpiece that will help you display stuff from your TV screen to your handheld device. You can enjoy everything you want to play while lying in your bedroom, sitting in your drawing room, in a restaurant, or even on your flight.
The Nintendo switch OLED is a third variation of the Nintendo switch lineage of handheld consoles that made a name in 2021. It's an an outstanding achievement for everyone to have this fantastic OLED collection on your consoles. Find the best Nintendo Switch OLED accessories.
Design and appearance:
The monochromatic color of the console gives a very royal and premium feel to it. It's in more touch with other advanced technology than you'd find piled over your television stand - or, for that argument, on your passenger train or bus since you are reluctant to use your glowy royal console in public.
The joy-cons are white or black, unlike an advanced and well-designed dock with curved edges. The redesigned port has a small logo and a LAN portal. It has a large screen which is the most attractive feature of the Nintendo Switch controller OLED. The bezel, as compared to the old designs, is slimmer, which makes the display stretch to 7 inches in size.
The kickstand is also redesigned and modified. It was tough to unclip it in previous designs because it was plastic. While Nintendo redesigning the kickstand has limited it. It stretches out on the backside of the switch controller and feels more vital and adjustable than before.
Apart from that, Nintendo made small changes like new air ventilation, enhanced audio, more oversized volume buttons, and an SD card slot. There are a few significant changes, but they make it more slick and attractive.
Performance and Graphics:
You may like to buy new models of gadgets and handheld devices; then, you can get your hands on the Nintendo Switch. This is because Nintendo's new OLED display is quite convincing compared to the LCD screen, which provides a very dull visual display. The LCD console might look just like you have attached a gray film over your console screen.
The OLED display has the same resolutions as the previous models, 720p on handheld controllers, whereas 1080p on TV screens. The main difference you see is when you switch it on. You can see perfect jet blacks and deep hues in any game you wish to play, providing you with a rich experience.
If talking about the battery of the Nintendo Switch, you can experience the nonstop play of straight nine hours on every game you want to play. This is more than a battery time of a standard controller. Also, you get a total of 64 GB of internal space with a modified audio experience. The joy-cons are the same as before, which means that drifting is still a hard thing to do.
Extra Nintendo Switch accessories:
Since Nintendo has been ruling over for years, here are some things you can buy for your Nintendo Switch: it comes with various accessories like cases, controllers, custom tools, and much more.
● Protection:
The switch is just a piece of plastic with a screen attached. It can easily get scratched or catch dents or marks. So for its protection, protective cases and screen protectors are available, which are not much costly.
● Controllers:
The joy-cons are awful when talking about a modified switch controller. You can find many options out on the market, like the NYXI Switch Pro controller. It is one of the best controllers for switching OLED and the best console controller.
● Power:
When you are out of home and still want to continue gaming, you can buy yourself a good power bank to maintain the charging. You can purchase switch power banks like the charge play clutch.
Conclusion:
The Nintendo Switch OLED is undoubtedly a much better modification of Nintendo consoles. It is a highly designed, good quality, and high-performance handheld device for an individual. There is no confusion when buying such a fantastic switch controller with a better and improved console that features upgraded software.
Comment
Back to Gaming Guides.