Review for NYXI Chaos Flowing RGB Light Pro Controller
May 14,2022 | nyxigaming
Still Looking for a good alternative of Switch Pro Controller? So you should not miss NYXI New Arrival NYXI Chaos Flowing RGB Light Pro Controller in April! Probably the best 3rd party controller you would buy over an official Switch Pro Controller.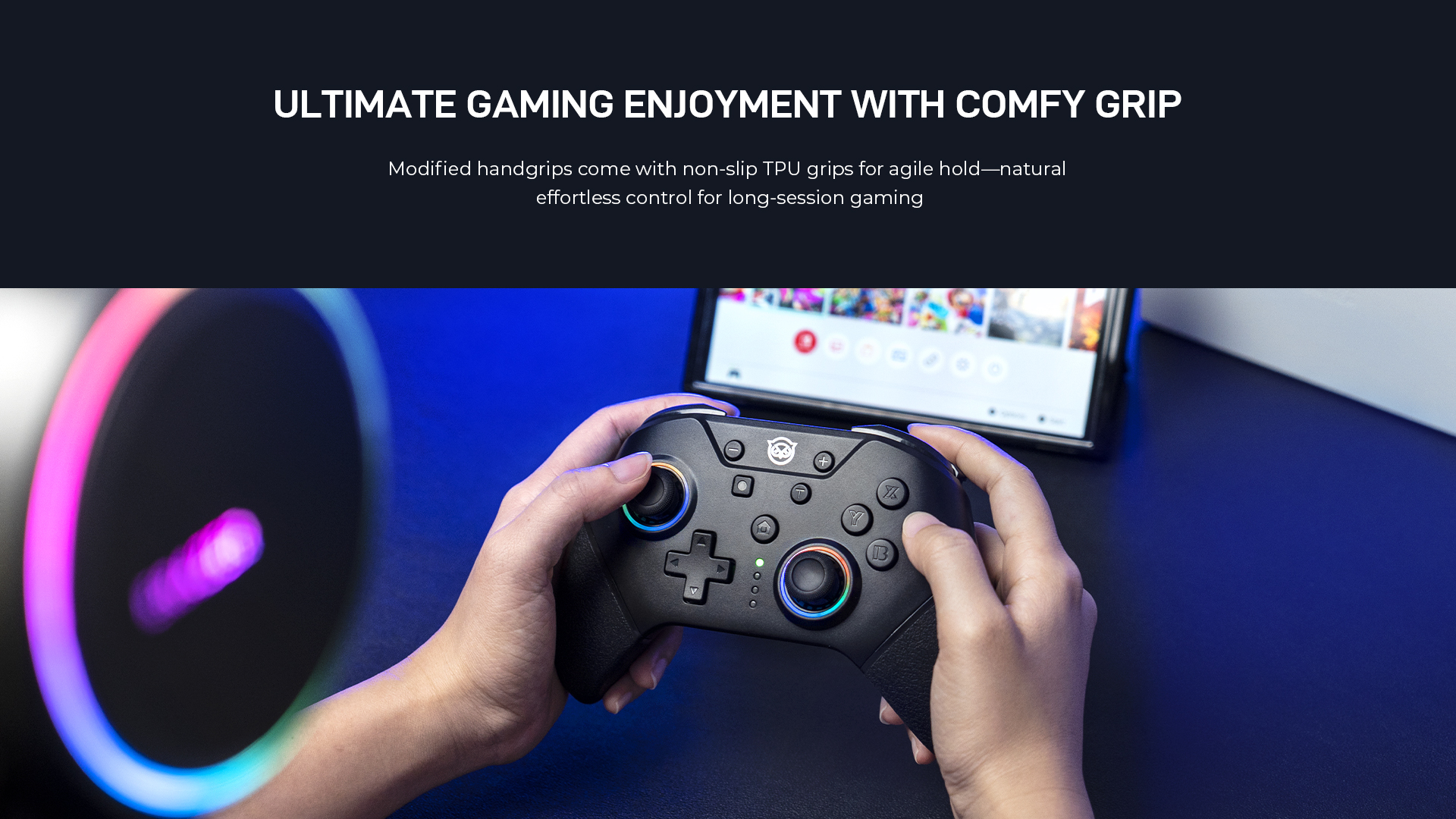 Review Content:Wow, pleasantly surprised!
I was in the market for a switch pro controller for my new Switch OLED. I noticed the excellent price for this controller, bundled with all the extra functions such as turbo and extra paddle buttons on the rear. Let me say that this controller does not disappoint. I do own a switch pro controller but passed it down to my kid since I got myself my own switch.

This controller is on par to the to switch pro controller, if not better. You can control the intensity of the vibration motors, has led lights around the joysticks with many different color options, a turbo button if you need a little help mashing buttons or as I mentioned 4 paddle buttons that can be completely customized to your liking. The joysticks and buttons are very responsive and have a great feel to the them. The handles also have a rubberized texture for long gaming sessions. Overall I am extremely satisfied with this controller and will be suggesting it to all.
Reviewer 1:Klownin
Review Date: April 17, 2022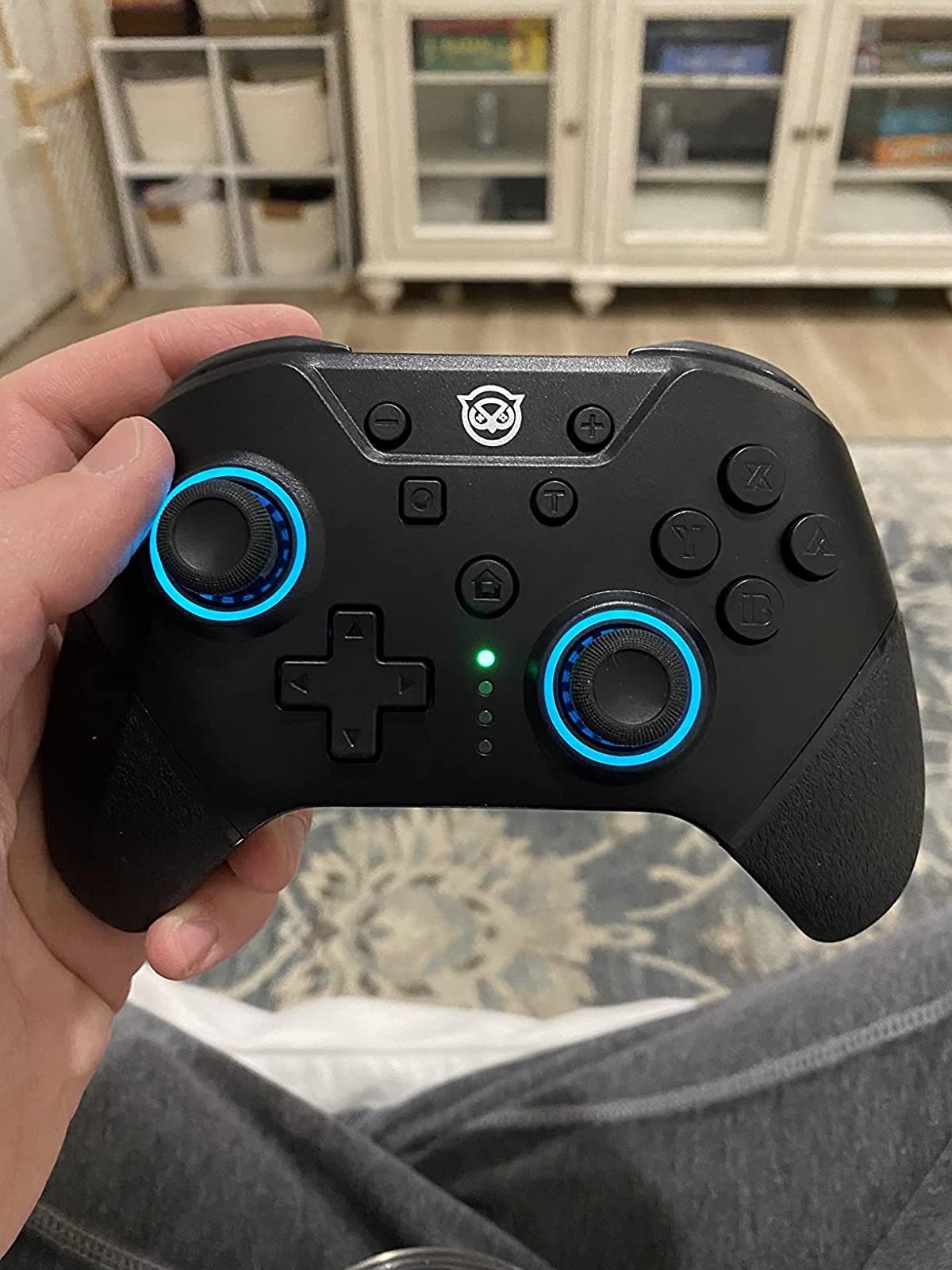 Review Content: Premium Feel For a Great Price!
This controller was immediately a noticeable upgrade over the two other third party ones I own. The vibration motors on this are amazing! They feel great out of the box and don't feel like they're just rattling on the inside like I've noticed with some others. The LED lights are excellent quality and bright enough to add to the look without being distracting.

The shape and ergonomics are different from what I'm used to, but after adjusting I realized that it helps with getting across the controller with less reaching. The buttons are nice and responsive, especially the joysticks. Overall I would definitely recommend this to anyone in the market for a new controller for their Switch.
Reviewer 2:Taylor Howard
Review Date: April 2, 2022
Review Content: Great feeling and responsive
The controller was quite easy to set up. Just plug in the USB C into the switch dock and it was ready to go wireless. The light-up joysticks are great also! The controller is very responsive and had a great rubber grip and feel to it. I am very pleased with it overall and look forward to playing some Mario kart with it! It should be a lot more comfortable to play over the joy cons
Reviewer 3:Travis
Review Date: April 15, 2022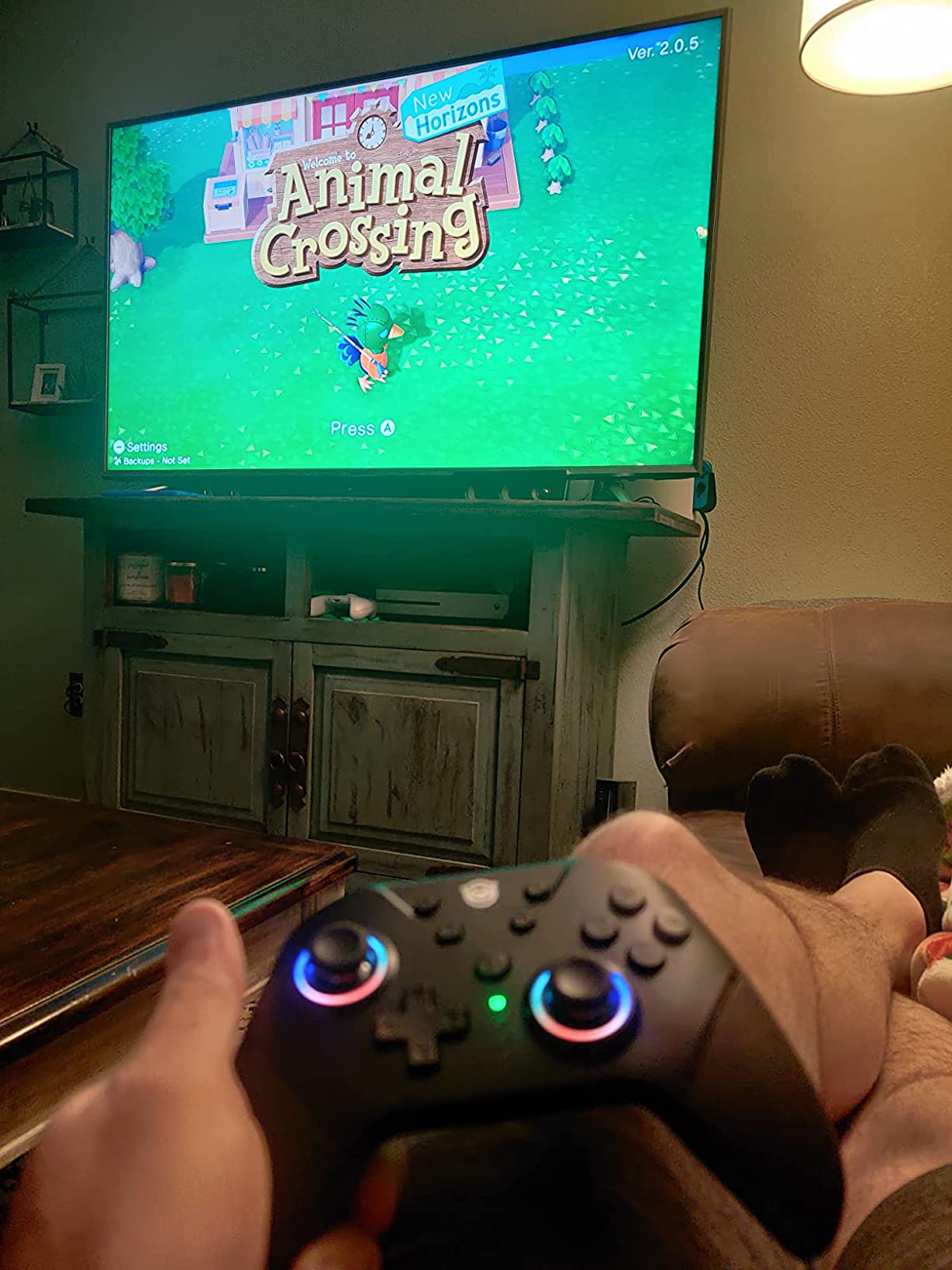 Review Content: Great with PC (wired)
I've had this about a week so far and I actually haven't hooked it up to my Switch yet but I've been using it with my PC and it's been great. It needs to be plugged in, unfortunately, but that's really the only complaint I have and it's very minor. Otherwise, it's got a very nice, premium feel. I like the rubberized texture and it's a good weight. So far, I'd say it's a good purchase.
Reviewer 4:J. Kruse
Review Date: April 6, 2022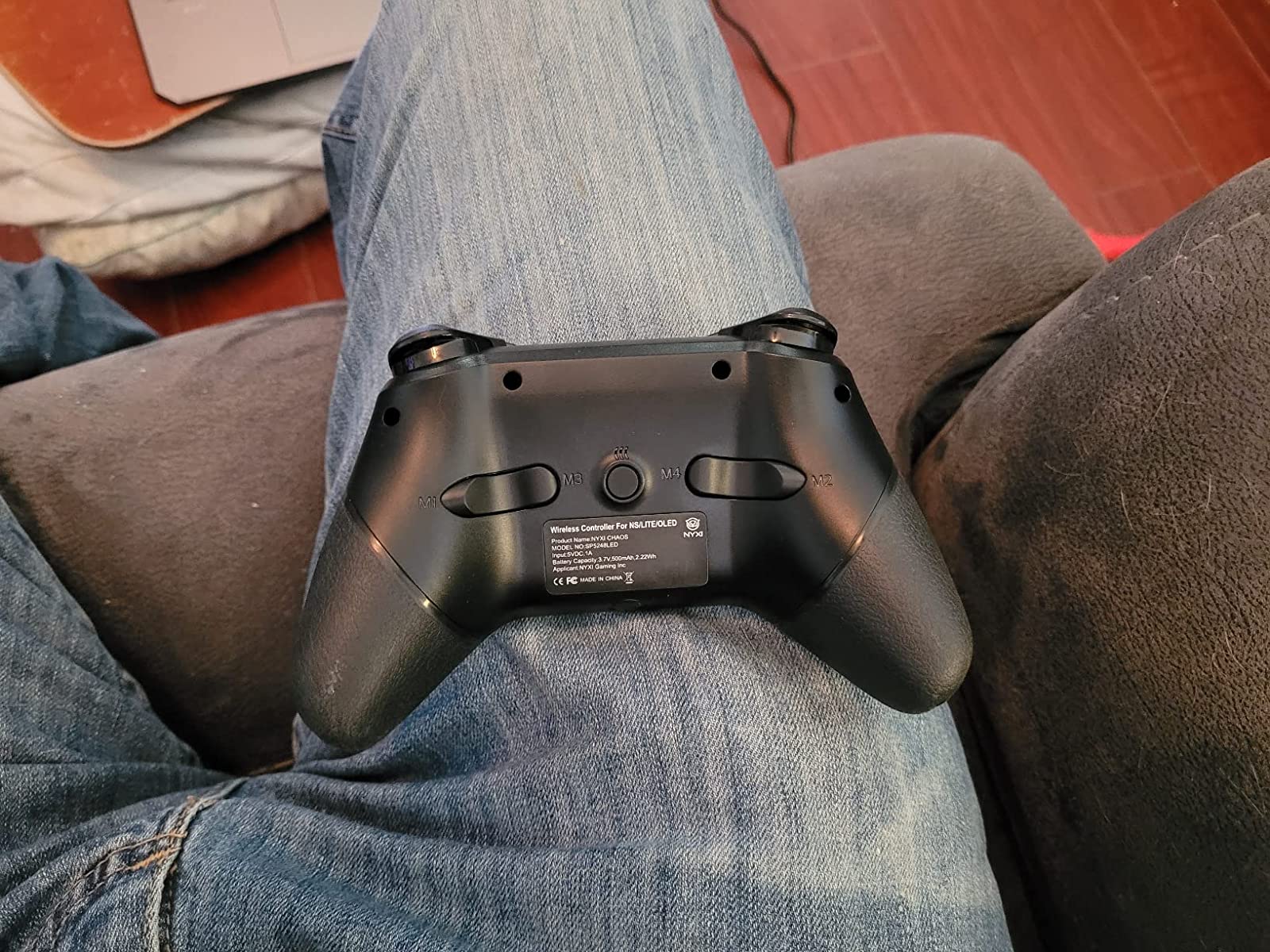 Comment